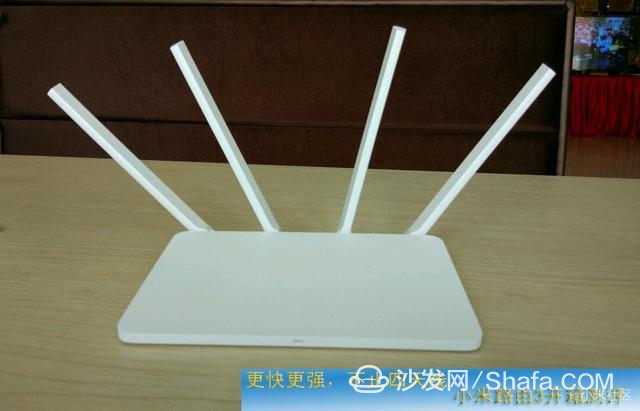 Foreword:
Millet routing is one of the three products developed by Xiaomi. As an intelligent device connection hub, routers have an irreplaceable position. There are a total of 5 routes available for sale on the official website. From the first generation of millet routing mini, youth version and millet routing 3, 3c version, there is a flagship with a hard drive, the price range from 79-2999 yuan. Xiaobian's home-used mini version of the minibus route has been used for 2 years without any problems. Because there is an idle hard drive. This time to buy the millet route without hard disk version 3.
Unpacking:
Millet's third-generation products are much larger than they used to be on the packaging, and because they have added two antennas, they have become even bigger. The packaging uses Xiaomi's latest white packaging box; remember that the previous generation of products was packaged in yellow cardboard cartons. Printed on the front of the millet router proofs. On the back is the various features of Millet Routing 3. The side is the product model of Xiaomi routing. Open the box, the vertical distribution of the antenna, this point is also different from the mini route mini. Because of the addition of two antennas, the design cannot be folded like the first generation. Outsourcing is wrapped in a matte plastic bag and is very intimate.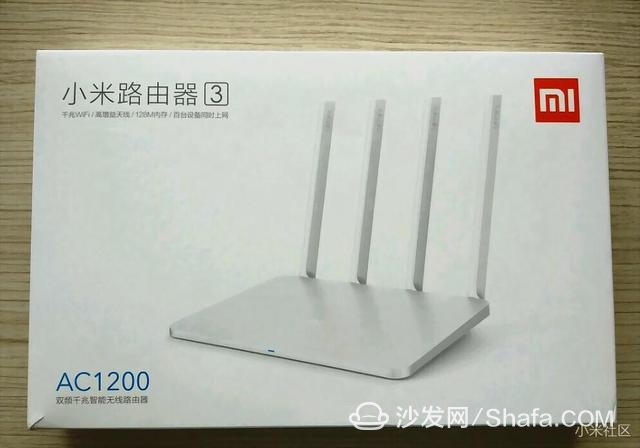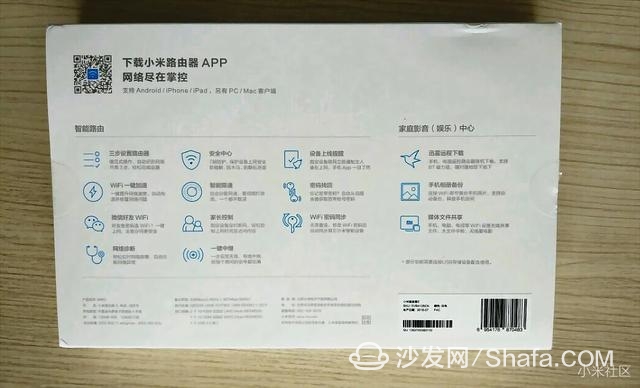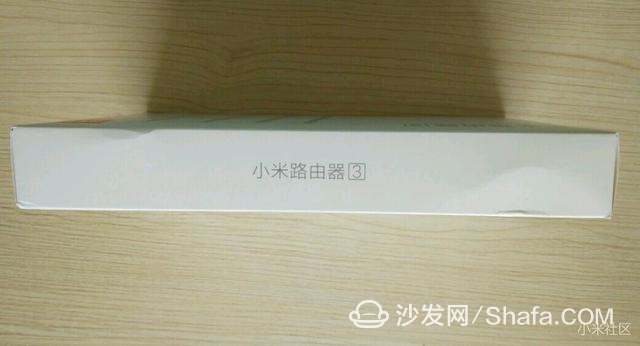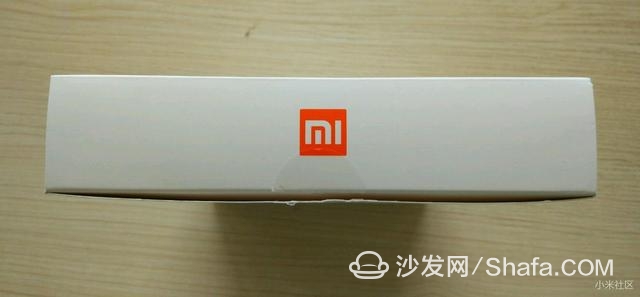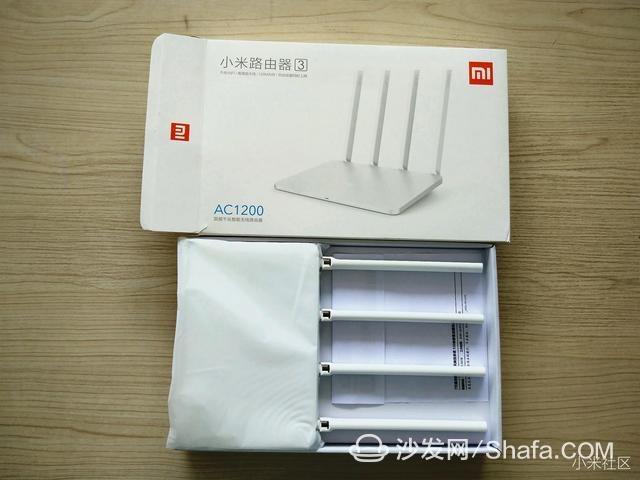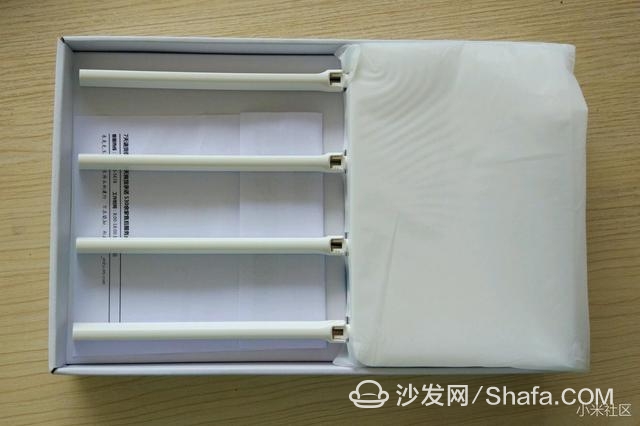 product description:
Millet router 3, still using the previous generation of the configuration list, there are millet routing host, power adapter and three packet instructions. The power cord of the adapter is not very long, nor is it very thick, but it does not have much problem. However, it still adopts a one-piece design, and hopes to adopt a separate design in the next generation of products. Only the usb interface can be used with mobile phones. This is perfect.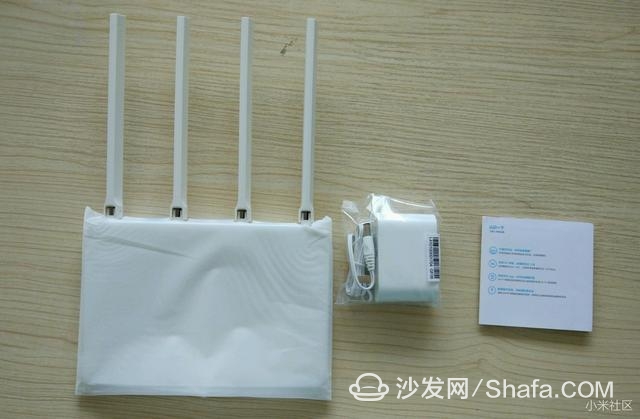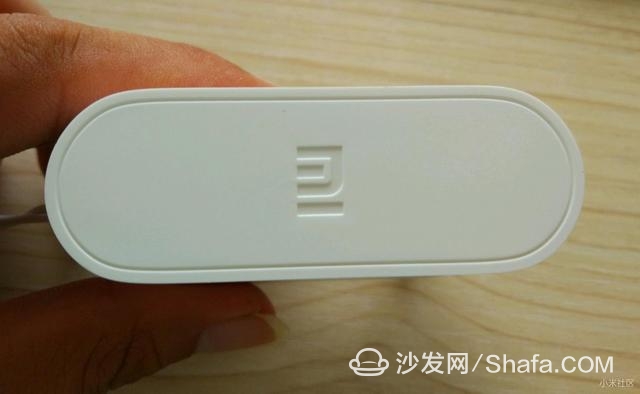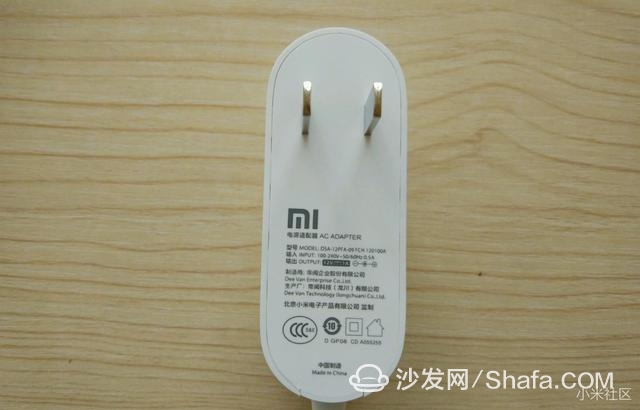 Mito introduced:
Millet routing 3 uses a white matte texture of plastic material, it is particularly stylish and beautiful; unlike other brands to do that ugly. Like the previous generation, the front is printed with MI logo. Still using a slim body. The antenna design is at the top and the first generation is designed on both sides. The front end is the indicator of the millet router. The antenna can be arbitrarily adjusted and the signal can be transmitted in a better way.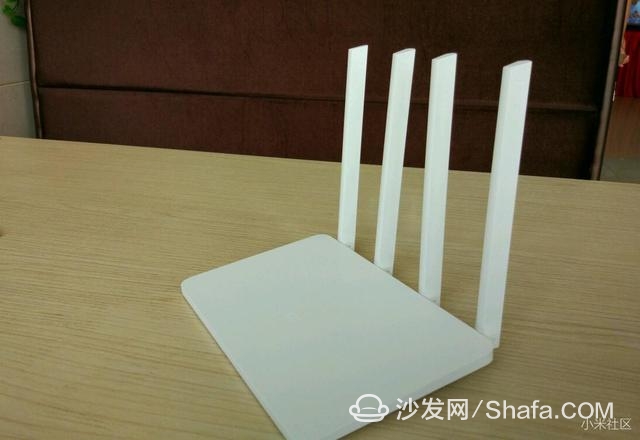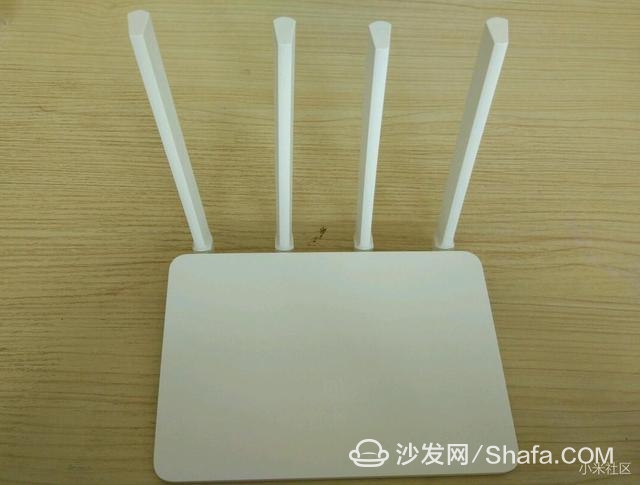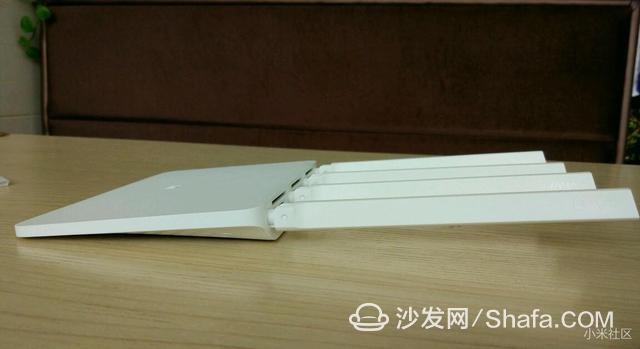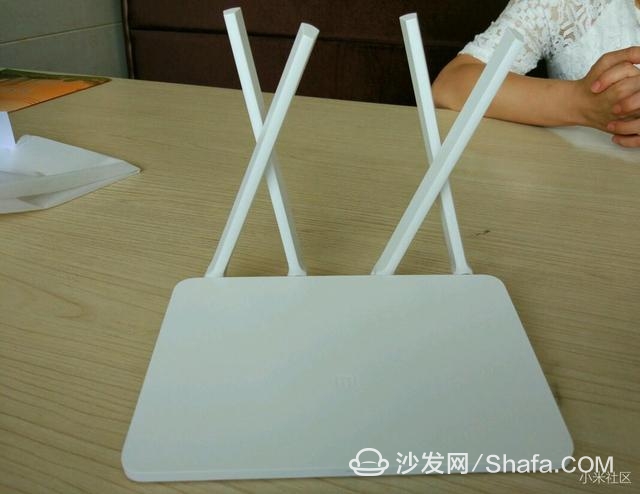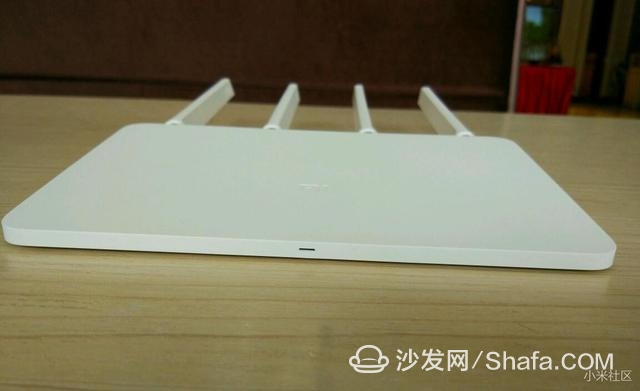 The lower end is printed with more like parameters and cooling holes. In order not to affect the heat dissipation, four corners are provided with anti-slip mats. The design is very clever; the use of ultra-thin body, the thickness of only 23.5mm. It is nearly 7mm thinner than the previous generation. The antenna connection uses a soft wire of a covered material to avoid breaking the antenna and breaking the antenna.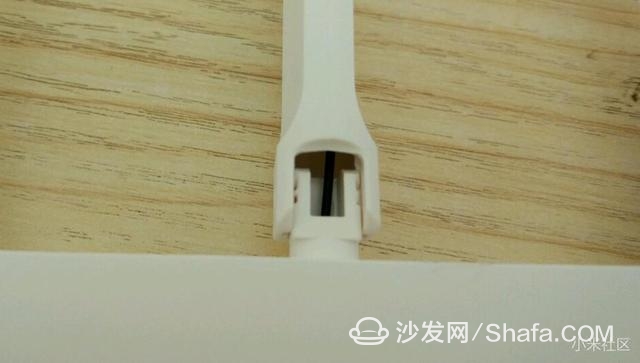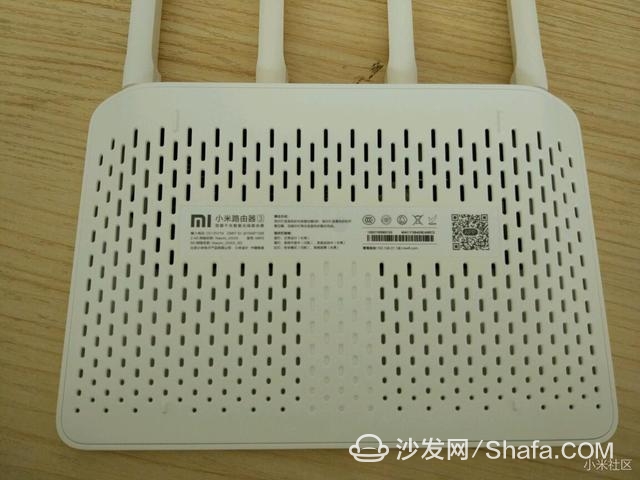 At the top is a more quasi-port, 1 USB, 2 LAN ports, 1 WAN button, and 1 system factory reset button and 1 power input port. It's also very concise, but it's enough. After all, it is the wireless wifi era. Designing so many LAN ports is not really necessary. One of my family's millet routes 1 was not used. After all, rewiring is too cluttered. The top is also equipped with a heat dissipation port. Through the heat dissipation port, you can clearly see the board layout of the millet routing, which is very rigorous. The wind of a big factory is definitely not a small factory.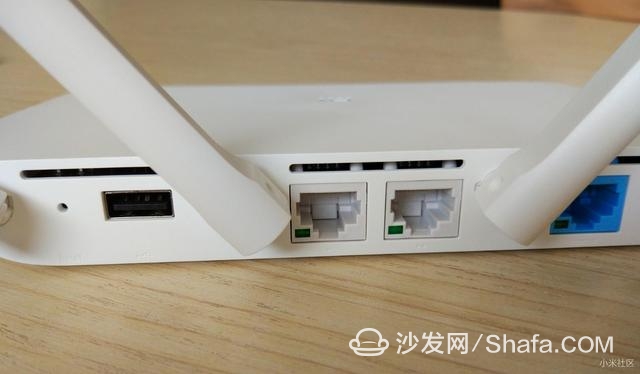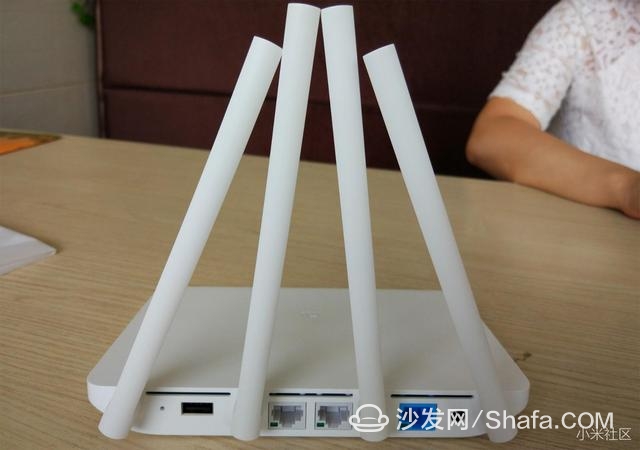 Connection Settings:
Speaking of connection, all used millet routing knows that stupid installation, no computer, mobile phone can be completed. Just connect the power supply, and then insert the network cable into the WAN port. You can search for the Xiaomi routing signal through the mobile phone, click Connect, and then open the browser to automatically jump to the millet routing settings interface. Enter the common settings and select the connection method you used to access the Internet.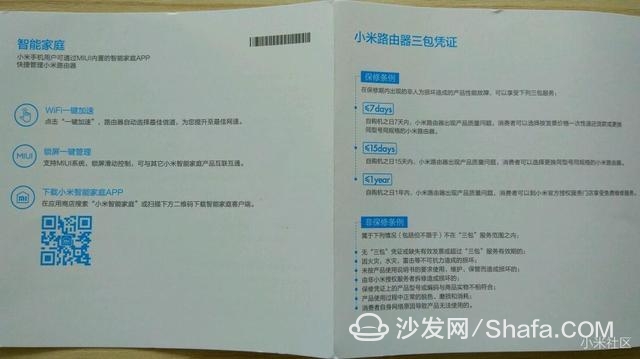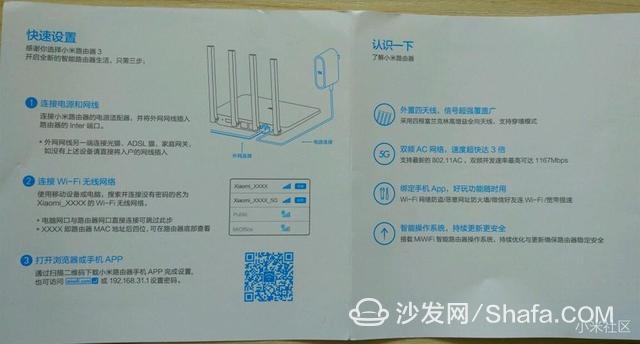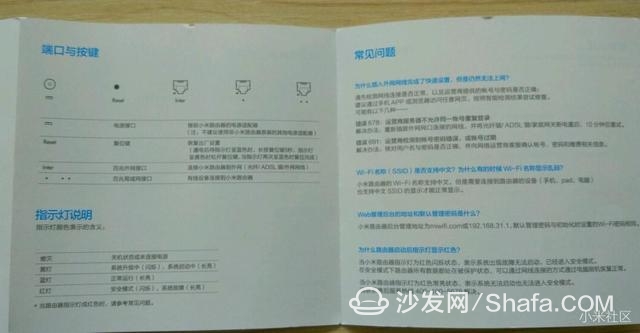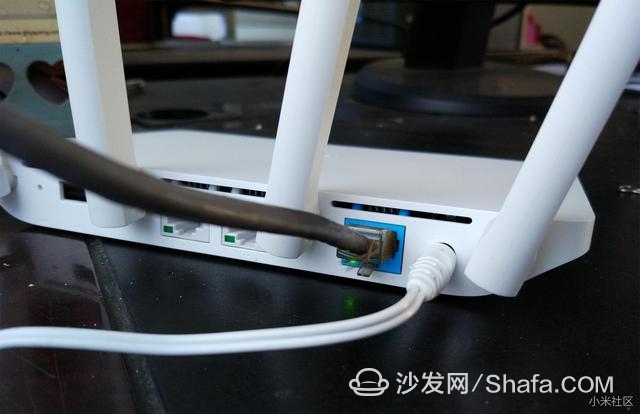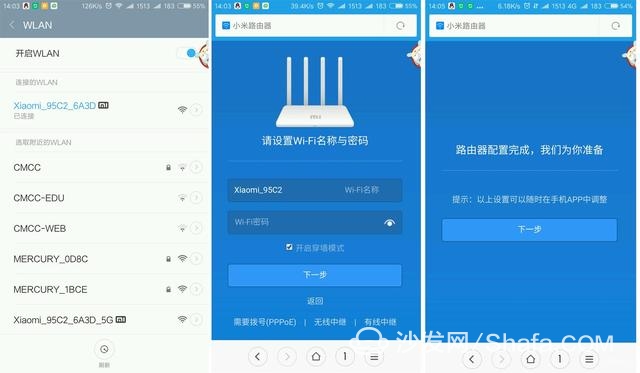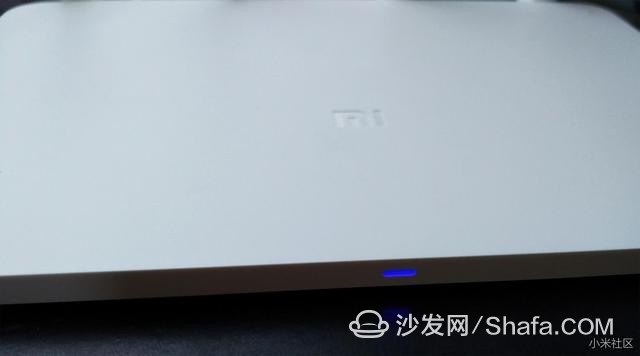 The settings can also be done via the mobile terminal. Web pages and routing apps are all available. The millet router app is recommended here. The operation is very convenient and at a glance. There is no need for master guidance at all. Xiaomi's creation is very powerful. It is also possible to operate rice flour without a computer base. And you can insert a hard disk as a terminal to store backups. You can also control the networking and more with your mobile phone.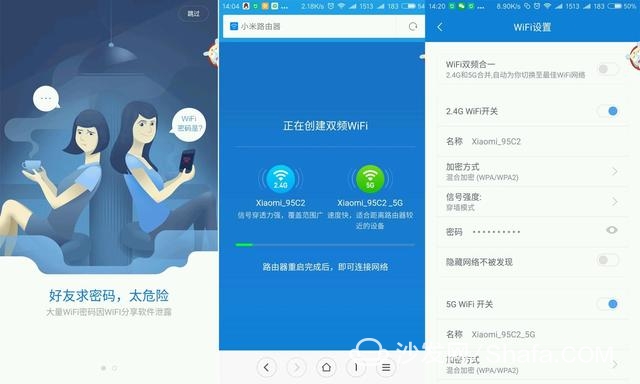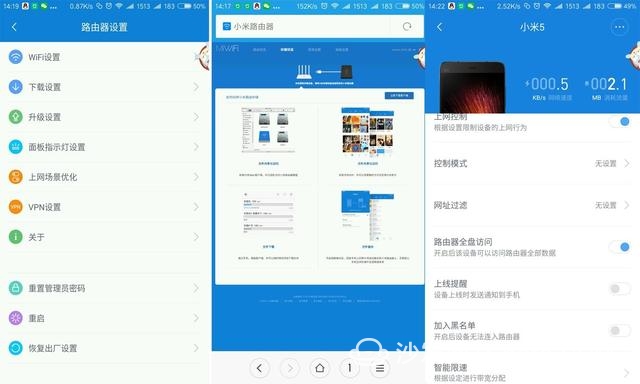 to sum up:
Millet router currently has 5 products, in the end how to choose? Here's an analysis for everyone. If you just go online and you can choose the first generation of millet routing products, the price from 79-129 two. If you require the signal and the higher processing speed of rice flour, you can choose the third generation of millet routing products. After all, it is an upgrade product. Has an independent processor, an upgraded large 128M ROM, and four omnidirectional multi-element high-gain antenna. It can be said that the current state-of-the-art wireless wifi technology is only 20 yuan more expensive. It can be said that it is a very good value. There is also a router with a 1-6T hard disk, a very large one on the router; prices ranging from 699-2999. This depends on whether you need such a large storage space, and routers are not often replaced by a device, the quality of millet is also very secure. For future needs, it is recommended to consider it. Regardless of which millet route you choose, it is better than other vendors' routings in terms of price, hardware parameters, and ease of use.
Smart TV/box information can focus on smart TV information network sofa butler (http://), China's influential TV box and smart TV website, providing information, communication, TV boxes, smart TVs, smart TV software, etc. Answering questions.
Rack-mounted Energy Storage Lithium Battery
Enershare's commitment to future-ready energy solutions for smart home innovations, Enershare`s Energy Storage Systems create a flexible energy maintenance system for homeowners who want to take more control of their home energy use, it is intended to be used for home battery energy storage and stores electricity for solar self-consumption, load shifting, backup power, and off-the-grid use. you can use it anytime you want-at night or during an outage.
Lithium Battery Storage,Lithium Energy Storage,Off Grid Solar Power,Lithium Energy Storage System
Shenzhen Enershare Technology Co.,Ltd , https://www.enersharepower.com