[Text|High-
tech
LED reporter Luo Shenghua Li Siben]
Recently, a thousand smart home industry alliance was established, and the executive vice president unit of the alliance was announced, and Shenzhen High-tech Industry Research Co., Ltd. was listed among them.
In recent years, smart home products have received widespread attention from consumers, and the industry has ushered in rapid development. Since 2014, Apple, Google, Samsung and other international mainstream consumer electronics have begun to deploy in the smart home industry. In the domestic market, traditional home appliance manufacturers, smart terminal manufacturers, and data cable and wireless transmission manufacturers have also quickly followed up, forming a situation of thousands of smart homes.
According to market research, in smart homes, nearly 60% of consumers value the choice of lighting. LED home lighting has naturally become the focus of the manufacturer's market development. The development of domestic first-line lighting brands to a certain extent, inevitably expect to achieve greater breakthroughs in self, and home lighting can play a very complementary role in the brand's derivative and bigger and stronger.
However, in the current smart lighting market, fragmentation is still the main state. The lack of an effective link to the entire smart home system is a major obstacle to the overall promotion of the smart lighting market.
Smart home involves a lot of subdivided product areas. If you want to continue to develop, it is obviously difficult for lighting companies to rely on their own singles. Establishing a healthy industrial ecological chain is a matter of expediency.
The Thousand Smart Home Industry Alliance was initiated by Qianjia.com and the remote-controlled e-family. It is composed of enterprises, institutions and related organizations that are actively engaged in the research, development, manufacturing and service of smart home products and applications. Non-profit national social organization.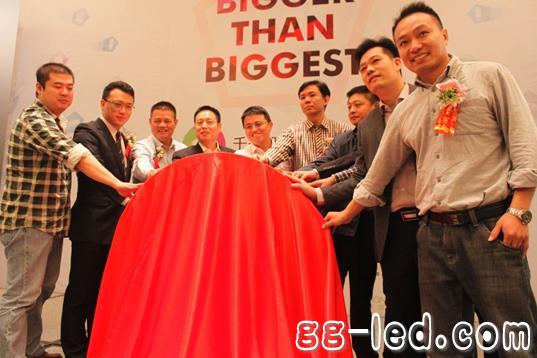 Photo: On November 17, the 1,000 Smart Home Industry Alliance was unveiled in Shenzhen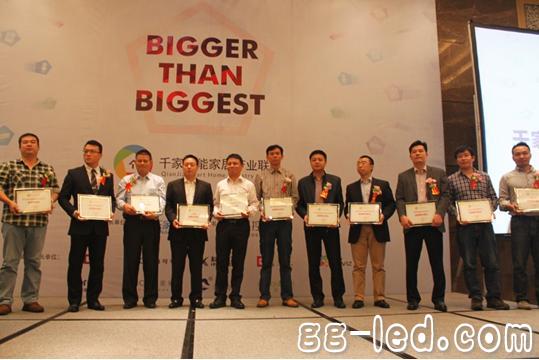 Figure: Authorized by the President of the Alliance (fourth from the top of the high-yield production and research representative)
The hands of the 1,000 smart home industry alliances and high-tech workers are based on the solid industry of the LED industry.
Shenzhen Gaogong Industry Research Co., Ltd. is a professional research and consulting organization focusing on China's strategic emerging industries and is one of the members of the High Industry Group. High-tech research and development provides a wide range of professional consulting services including data information, market research, industry research consulting, development strategy, industrial planning, etc., serving customers in the fields of semiconductor lighting, new energy, internet of things, power battery and new materials.
The LED business of the high-yield research and development has been launched for six years. From the beginning to the end, it is committed to serving the LED lighting industry and enterprises, disseminating timely and accurate industry information, and conducting independent, independent, independent and original industry reports and comments.
As the executive vice president unit of the Thousand Smart Home Industry Alliance, the future will become the link between the LED lighting enterprise and the smart home industry, playing a pivotal role in the development of China's smart home.
Attached: List of executive directors of thousands of smart home industry alliances:
Director unit:
One thousand net <br> <br>
Secretary-General Unit:
E <br> <br> remote group
vice president of units:
Shenzhen Gaogong Industry Research Co., Ltd. Guangzhou Hedong Electronics Co., Ltd. Beijing Luo Keke Technology Co., Ltd. Shenzhen Maichi Security Technology Co., Ltd. Control Where the network Shunde Meizhi Electronics Co., Ltd. Lierda Technology Group Co., Ltd. Keda Xunfei Co., Ltd. Hangzhou Hikvision Digital Technology Co., Ltd.

Shenzhen Dituo Electronic Co.,Ltd. is the China leading manufacturer and supplier of Ultrasonic Diffuser, Ultrasonic Essential Oil Diffuser, and we are specialize in Ultrasonic Aroma Diffuser,Essential Oil Diffuser, etc.
The Ultrasonic Diffuser dissipates water molecules and dissolved essential oils into nanometer-grade cold mists with a diameter of 0.1-5 micrometers in the surrounding air through the high-frequency oscillation generated by the ultrasonic vibration device, so that the air is full of fragrance. After heating in winter, the indoor air is dry, people will have dry lips, dry throat, dry mouth, dry skin, nose bleeding and other "heating dry" symptoms, Ultrasonic Essential Oil Diffuser uses a variety of ways to atomize water and pure plant essential oils, so that the room maintains a high humidity and produces a certain amount of natural negative oxygen ions to purify the air while achieving the effect of aromatherapy.
Ultrasonic Aroma Diffuser is a fashion, a culture, and a spiritual sustenance for people who pursue high-quality life.
Ultrasonic Diffuser
Ultrasonic Diffuser,Ultrasonic Essential Oil Diffuser,Ultrasonic Aroma Diffuser,Essential Oil Diffuser
Shenzhen Dituo Electronic Co.,Ltd. , https://www.sz-dituo.com