For the now popular Internet TV, 2013 is destined to be a special year. A group of Internet companies swarmed in to occupy the next mobile Internet portal after the so-called smartphone. From the tentative launch to the rapid growth and outbreak of a price war, the Internet TV industry was completed in less than a year. " Evolution from loneliness to chaos.
LeTV, Xiaomi, iQiyi, Alibaba and Huawei, which has just begun to accept pre-sales, have launched corresponding products. Although TV is considered to be the fourth screen that should be contested under the smart strategy, this cake is not easy to swallow.
Industry analysts say that Internet companies, hardware manufacturers and traditional TV manufacturers that have entered the smart TV industry have their own strengths in competition. They are more complementary through the integration of resources and hardware, but with the continued participation of latecomers, rich content Copyright and strong technical patents will determine who goes further, and creating a healthy and reasonable ecosystem is also a guarantee for every new thing to survive.
As in the recent copyright lawsuit of Xiaomi Box, Xiaomi responded to Youku's copyright lawsuit, saying that it had nothing to do with it, and pointed the finger at iCNTV. He claimed that he had no content. The content was provided by iCNTV, and if it was infringed, it was also iCNTV. In this regard, industry insiders admit that when the lawsuit provokes the upper body, the first reaction of Internet companies without content copyrights and technical patent reserves is self-protection and shirk. Xiaomi can even "sell" its own partners. If you don't rely on the CNTV license, the Xiaomi box has not been available to date.
While the rise of Internet TV has eroded the TV market, traditional radio and television manufacturers have not waited for their death. Tongzhou Electronics, the leader in the field of set-top boxes, has picked up technology patents to maintain its own development. Citing industry analyst Liang Zhenpeng's statement to relevant media, traditional TV manufacturers are deeply entrenched and their status is difficult to shake; while Internet TV also has its own problems, it is difficult to establish an "ecosphere" and the TV price wars are staged to make it difficult to gain a position.
Fortunately, there is still huge room in this market. Data show that the total volume of China's current TV market is not less than 400 million units. The annual sales of color TVs reach 40 million units, of which smart TVs account for about 40%. With a smart TV set at 5,000 yuan, the total market size is 80 billion yuan. According to the market price of 300 yuan for a smart box, the total market size of the box is 40 billion yuan. The 120-billion-dollar "cake" is enough for any enterprise to be excited.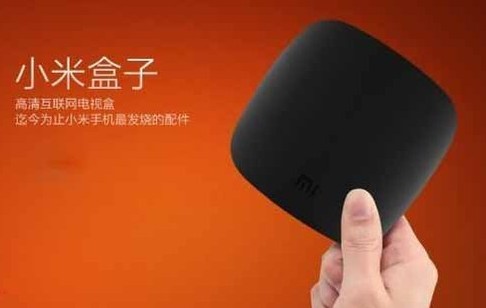 Tongzhou sued Xiaomi for four patent infringements
Recently, after Weibo revealed that Xiaomi Box was suspected of plagiarizing the Tongzhou electronic set-top box control method, Tongzhou Electronics official Weibo officially issued a news yesterday evening that Tongzhou Electronics has adopted laws against Xiaozhou Technology Co., Ltd. infringement of Tongzhou related patents. Means to formally prosecute Xiaomi, and the Shenzhen Intermediate People's Court of Guangdong Province has accepted the case.
At the same time, it also issued a statement saying that for this kind of enterprise that ignores intellectual property rights and deceives consumers, Tongzhou will not be soft-handed and pursue the end!
Tongzhou Electronics Patent Launches Xiaomi
On the evening of the 16th, the official Weibo from Tongzhou Feijian revealed that when operating the box, the Xiaomi box remote control can use the menu keys on the remote control to call more user-related items. It is suspected of plagiarizing Tongzhou 's set-top box and set-top box remote control. "Operating System and Method" (ZL 200710073318.2), and posted the patent recognition document obtained by Tongzhou Electronics in 2009.
At 10 a.m. on the 17th, Wang Chuan, co-founder of Xiaomi Technology and CEO of Beijing Dokan Technology Co., Ltd., publicly responded on Weibo, saying: "Tongzhou Electronics' accusation threw itself down, and Tongzhou Electronics Chairman Yuan Mingtai was affectionate. "
Judging from the content of Wang Chuan 's response, he did not directly deny the plagiarism. Instead, he compared Xiaomi to "Tang Zengrou" and responded to Tongzhou Electronics with ironic tone. This obviously angered Tongzhou Electronics and related companies. Executives.
Subsequently, the CEO of Feijian Technology and the vice president of Tongzhou Electronics responded to Wang Chuan on Weibo, "Patents are public, please compare our patents with your products! For companies that do not respect intellectual property rights, we must defend ourselves Results! "
Immediately thereafter, Yuan Ming, chairman of Tongzhou Electronics, rebuked Xiaomi on Weibo, saying that Xiaomi was shameless and maliciously infringed on Tongzhou 's patents, and Tongzhou firmly maintained the legitimate rights and interests of the company 's intellectual property rights, and asked Xiaomi and Lei Jun to publicly apologize for their own infringement and compensate Tongzhou. All losses.
At the same time as the "slobber war" between the two sides, Tongzhou Electronics listed three other documents of Xiaomi's alleged patent infringement on the 17th, which was obviously well prepared.
One is the method used by Xiaomi Box to cast the mobile phone interface to the TV, and it is suspected of infringing the patent of Tongzhou "Method, System and Set-Top Box for Sharing the Mobile Terminal Interface to the TV" (file name: cast and watch); the second is Xiaomi Box One of the applications stated that users do not need to download the entire video file on the set-top box, and can play it by buffering it once. It is suspected of infringing Tongzhou 's patent on "a media resource transmission method, system and set-top box" (file name: streaming media); three It is a method for Xiaomi Box to update and update the system through the network, and is suspected of infringing Tongzhou's "A Method for Set Top Box Upgrade" patent (public number: CN 101207699A).
In addition to the one on the 16th, Tongzhou Electronics has prosecuted a total of four patent infringements on Xiaomi Box. That night, Tongzhou Electronics official Weibo issued a message saying that Tongzhou Electronics had taken legal measures against Xiaomi for the above-mentioned alleged infringing patents, and the relevant court has officially accepted the case.
No Filtering Soybean Milk Machine
Antomatic Soybean Milk Maker,Soymilk Machine Without Residue,Soy Milk Machine ,No Filtering Soybean Milk Machine
JOYOUNG COMPANY LIMITED , https://www.globaljoyoung.com