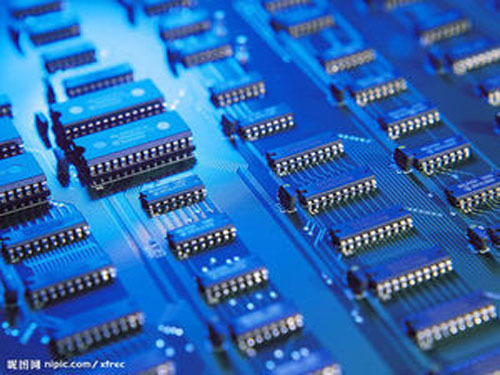 "The lack of core technology is the biggest weakness of the Chinese auto industry. In 2004, China proposed to strengthen the training of parts and components industry, but so far the development of the parts and components industry has lagged behind the development of the entire vehicle industry. Parts and components are not strong and the industry is not strong. The use of chips is 100% entirely dependent on imports. The annual import value is as high as 231.3 billion U.S. dollars." Recently, Fu Yuwu, chairman of the China Association of Automotive Engineers, said in an article.

His words are not alarmist. At present, China's automotive electronics IC market and automotive electronics IC market are basically dominated by foreign manufacturers. Freescale, Infineon, NXP, STMicroelectronics, Renesas, Bosch, and Texas Instruments account for most of the market share. There are few domestic suppliers.

According to statistics, the chip has been hailed as the "industrial food" of the country and is the "heart" of all machine equipment. It is widely used in several major areas such as computers, consumer electronics, network communications, and automotive electronics, and it is almost a matter of life and death. effect. However, China's chip industry has been controlled by foreign manufacturers for a long time. Not only does it need to consume more than 200 billion U.S. dollars in foreign exchange every year, it exceeds oil as the largest importer of goods, and the technology controlled by people directly restricts the development of China's information industry.

The use of chips in the automotive sector is very wide, and it can be said that without a chip car it will not work. In addition to common multimedia entertainment systems, smart keys, and automated parking systems, the chips are also widely used in automotive engine and transmission control systems, airbags, driver assistance systems, electric power steering, ABS, and electronic stability systems (ESPs). Pedestrian protection, tire pressure control, power windows, lighting control, air conditioning systems, seat adjustment systems, can be called the nerves of the car.

According to statistics, in 2011, approximately 75 million cars were produced globally, and an average value of about 300 US dollars was used for each car. Data published by Bloomberg Industries on June 23, 2013 showed that the average semiconductor cost per new car reached $329. In comparison, the sum of the chip costs of the iPhone 5 is less than $20.

With the advent of automotive intelligence, car networking, safe cars and new energy vehicles, the use of automotive chips will become more widespread. According to a report, in 2013, the domestic car chip market output value reached US$4.1 billion. In the next four years, this figure will increase by 9% to 12%, and in 2017 it will reach US$6.1 billion. Market research firm IHS iSuppli estimates that the market size of automotive infotainment electronics will reach 41.2 billion U.S. dollars in 2016, and the market size will be approximately 33.5 billion U.S. dollars this year.

The huge market potential has attracted various electronics giants to come to gold. Ji Henghua, executive vice president of STMicroelectronics and president of Greater China and South Asia, said that STMicroelectronics has determined a new market strategy, will focus on the value of $ 140 billion "sensors and power chips and automotive chips" and "embedded processor Solution "Two markets. In addition, electronic giants such as Qualcomm and Intel are racing to enter the automotive chip market.

However, domestic companies lack core competitiveness in the research and development of automotive chips. "The domestic chips are mostly imported, and the core automotive electronic control chips are basically in the hands of foreigners. The domestic automotive electronics chip technology is very far away." Chen Changnian, head of the Chinese Automotive Engineering Society's equipment department, said with emotion.

It is understood that the reliability of automotive chips is very high. The operating temperature of general consumer electronic chips is between -20 degrees and 70 degrees. The operating temperature of on-board chips must be -40 degrees to 85 degrees, and it must withstand cold. Thermal shock, electromagnetic compatibility, anti-jamming and other pressures. This forms a certain technical threshold for automotive chip suppliers. At present, although China has accumulated certain technologies in this field, it is still quite large compared with the international advanced level. There are few companies engaged in the research and development of automotive electronic chips, and their technological strength is weak and they lack design capabilities.

Chip technology is not unbreakable. The United States, Europe, Japan, and other countries have ensured that they are leading the technology through a large amount of R&D investment. South Korea, Singapore, and China's Taiwan region have adopted active support policies, and the technological level has come from behind. It has also achieved rapid development. Taiwan's chip industry started very late, but its current technology level is already among the top four in the world. The technical strength and profits of MediaTek, UMC, and TSMC are among the highest in the industry.

According to statistics, Huawei has entered the automotive electronics field and supplied chipset modules and Other Products to a German automaker. This is related to Huawei's generous investment in R&D. Huawei has been investing heavily in research and development in the chip field. According to the 2013 Top 50 R&D Funds by Industry Sector released by the European Union, China's telecommunications equipment maker Huawei ranked 31st in R&D spending close to 3.5 billion euros, even exceeding Electronic giant Qualcomm.

BYD has also made achievements in the field of chips. BYD officials said that BYD established a microelectronics company in 2004 and specializes in chip R&D and manufacturing. Currently, it has a complete industrial chain from IC design to power chip design, wafer manufacturing, IC packaging and testing, and module packaging and testing. More than 2,000 people. BYD's independently designed and manufactured IGBT chips and modules are the core components of new energy vehicles and have been applied in batches to BYD's electric vehicles. The key chips that have already been used in batches or are soon to be applied in batches are image sensor chips (for reversing vehicles. Image or panoramic image), vehicle MCU, battery management chip, IGBT driver chip, etc.

In order to build the core competitiveness of auto parts, including automotive chips, Fu Yuwu made five suggestions: First, to strengthen cooperation between industry, university and research institute; Second, to strive for active government support; Third, to establish new relations between zero and four; Change the situation of "every short circuit" and strengthen the development of automotive electronics technology. The fifth is that entrepreneurs who have the vision and vision need to stand up. "It is important to emphasize that core components are blue oceans for entrepreneurship and blue oceans for business."

Related people in BYD Electronics believe that to promote the development of domestic automotive chips, it is necessary to first vigorously support the development of self-owned brand cars. The car is strong and creates a good application platform for domestic chips. The chip has a chance to become stronger.
Pump motors are commonly used in irrigation, pool and spa, pressure washer, and water pumping systems to move liquids. Car wash motors are totally enclosed for protection in wet and humid environments where frequent washdowns occur. Carbonator pump motors are suitable for use in liquid transfer pumps, vending machine pumps, and other hub-mounted pumps. Close-coupled pump motors take up less space than frame-mounted pump motors and are often used in centrifugal pump applications. Fire pump motors are used to power pumps in fire sprinkler systems. Jet pump motors and deep well submersible pump motors pump water from a well or draw water up from groundwater sources. Oil well pump motors provide high-slip and high-starting torque required by heavy oil-drilling operations. Pool and spa pump motors circulate and filter water to help keep swimming pools clean. Pressure washer motors resist corrosion and can be used in applications where the pump is moving hot or cold water at high pressures.
Washer pump motor,Windshield washer pump motor,Wiper pump motor,Windshield water pump motor,Motor washer pump
Shenzhen Maintex Intelligent Control Co., Ltd. , https://www.maintexmotor.com